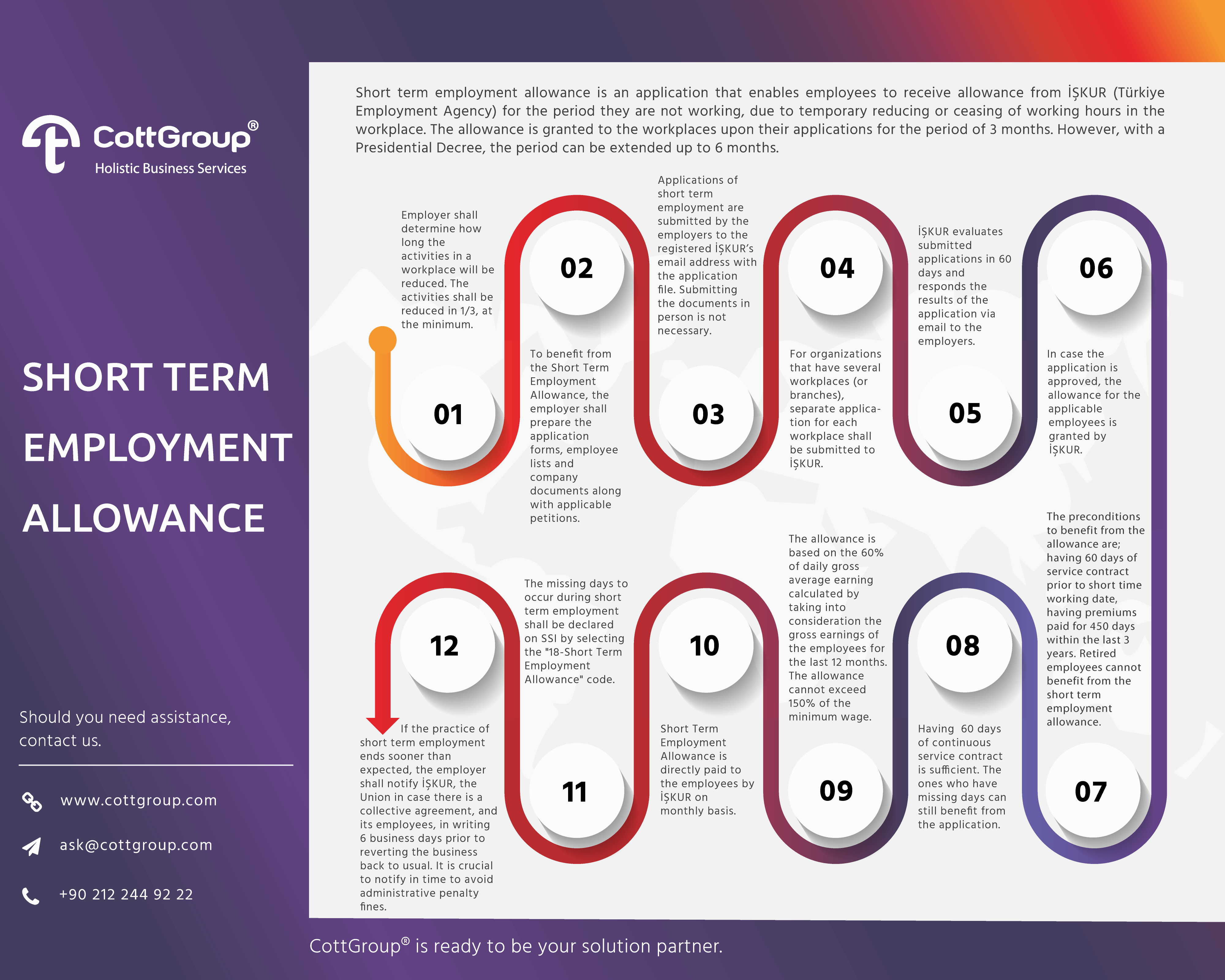 Short Term Employment Allowance is an application that enables employees to receive allowance from İŞKUR (Turkey Employment Agency) for the period they are not working, due to temporary reducing or ceasing of working hours in the workplace. The allowance is granted to the workplaces upon their applications for the period of 3 months. However, with a Presidential Decree, the period can be extended up to 6 months.
Employer shall determine how long the activities in a workplace will be reduced. The activities shall be reduced in 1/3, at the minimum.
To benefit from the Short Term Employment Allowance, the employer shall prepare the application forms, employee lists and company documents along with applicable petitions.
Applications of short time working are submitted by the employers to the registered İŞKUR's email address with the application file. Submitting the documents in person is not necessary.